Click on book cover to order from Amazon . . .
Some Divine Commotion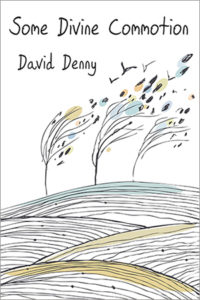 California Poet Laureate Dana Gioia has described David Denny as "a poet who finds the miraculous in everyday experience." To be sure, there are poems in this new collection that reveal the numinous with startling precision. But Some Divine Commotion also expands Denny's poetic territory into internal and external realms not commonly explored in contemporary verse. Each of the book's sections examines large themes—love and loss, imagination and spirituality, art and nature—in unexpected ways, ranging in style from lyrical rumination to extended narrative to pithy dialogue. By turns witty, sad, playful, and wise, these poems carry their wisdom lightly, never failing to entertain. Reading this book, we hear the voice of a versatile American poet singing his redemption songs.
The Gill Man in Purgatory
From darkness to redemption, from the grit of everyday life to the numinous nature of myth, David Denny's stories are as beguiling as they are smart. There's something we've long forgotten in the world of writing: mastery takes time. Time and discipline are evident in Denny's work, and they are balanced by an innate sense of story and a distinct voice that is deeply human and compassionate. The Gill Man in Purgatory places Denny alongside some of the best short story writers of our era.
— BK Loren, author of Theft
Man Overboard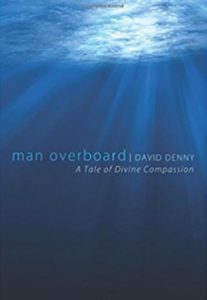 In this suite of dramatic monologues, David Denny reimagines the ancient folktale of Jonah by listening to the voices of its many characters. Jonah and God, of course, remain the two principal players. But in Man Overboard we also hear from the sailors of the Tarshish-bound cargo carrier, the storm that overtakes them, the great fish who gives sanctuary to the irascible prophet, indeed the ocean itself, as well as the merchants, courtiers, plants, animals, and king of Nineveh. Drawing upon a close reading of the biblical text, the Jewish tradition of Midrash, and a healthy dose of playful imagination, Denny draws the reader into the story's emotional journey.
Fool in the Attic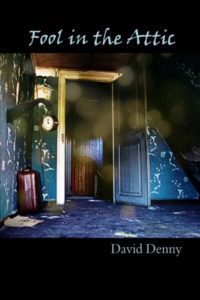 David Denny's first book ranges in subject matter from personal recollections to broader, less-traveled physical landscapes–both known and unknown–that together provide a balance of sentiment and detachment. Always in flux, never content to unpack the world they excavate in expected ways, his poems realize the limits of the human gaze and in the process achieve an honesty, a plainspoken grace, that is distinctly American. Dead fathers write letters confessing they are alive. Little Leaguers close their eyes and still manage game-winning hits. June-bugs swarm haphazardly in firework-lit 4th-of-July air. All the while, Denny's Fool in the Attic remains a book poets and non-poets alike can read and believe.
— Dorianne Laux, author of The Book of Men

Plebeian on the Front Porch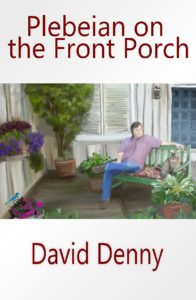 As always, David Denny's poems deal with subjects of substance in language that is imaginative, erudite, witty, and accessible. I have followed his career since his college days and have watched him establish himself as a poet whose work deserves the closest attention of the most serious readers. This latest work builds upon the firm and deliberate foundation of a man committed to his art for the long and sometimes lonely run.
— Gerald Locklin, author of The Life Force Poems